FREE Blogger sign ups for Kindle Fire Giveaway!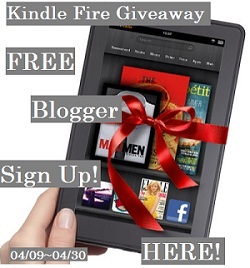 FREE Sponsorship into Acadiana's Thrifty Mom's Kindle Fire Giveaway
This is very simple! All you have to do is fill out this form and share the giveaway on your Facebook page. Entry is FREE. In order to stay on the rafflecopter you have to post the giveaway to your Facebook page twice a week during the 3 weeks it is live, that's it! I am so excited to be able to offer this giveaway and am excited about the possibilities. Be sure to join the group to stay up to date on everything happening with the FREE monthly giveaways ♥ This giveaway will go LIVE at 9:00 p.m. EST on April 9. You must have the giveaway posted no later than 9:00 a.m. EST on April 10 in order to stay on the rafflecopter. If you have any questions/comments, please feel free to email me at
rachel@acadianasthriftymom.com
. Go
HERE
to sign up!